Asia-Pacific Consortium on Agricultural Biotechnology and Bioresources
Main Initiators
APCoAB came into existence following the initiative of APAARI and FAO in jointly organizing an "Expert Consultation on the Status of Biotechnology in the Asia-Pacific region". (View the Genesis Page)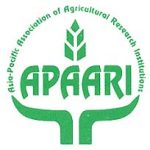 Asia-Pacific Association of Agricultural Research Institutions was established in 1990 at the initiative of the Food and Agriculture Organization of the United Nations and most of the National Agricultural Research Systems of the Asia-Pacific region. Its mission is to promote agricultural research for development in the region through inter-institutional partnership.

Food and Agriculture Organization of the United Nations leads international efforts to defeat hunger. Serving both developed and developing countries, FAO acts as a neutral forum where all nations meet as equals to negotiate agreements and debate policy. FAO helps developing countries and countries in transition modernize and improve agriculture, forestry and fisheries practices and ensure good nutrition for all.

International Crop Research Institute for Semi-Arid Tropics belongs to the Alliance of Future Harvest Centers supported by the Consultative Group on International Agricultural Research. ICRISAT has the mission to reduce poverty, enhance food and nutritional security and protect the environment of the semi-arid tropics by helping empower the poor through science with a human face. Integrated genetic and natural resource management is its overarching research strategy to attain scientific excellence and relevance in agriculture in the semi-arid tropics.