Asia-Pacific Consortium on Agricultural Biotechnology and Bioresources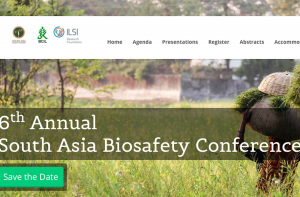 6TH ANNUAL SOUTH ASIA BIOSAFETY CONFERENCE
Date: September 15-17, 2018
Location: Dhaka (Bangladesh)
Organizer: South Asia Biosafety Program, Biotech Consortium India Limited, ILSI Research Foundation
Under the auspices of the South Asia Biosafety Program (SABC), the ILSI Research Foundation and Biotech Consortium India Limited (BCIL) are pleased to invite you to the 6th Annual South Asia Biosafety Conference which will be held 15-17 September 2018 in Dhaka, Bangladesh. This conference is the premier biosafety meeting in South Asia, and provides an essential forum to hear from leading scientists representing regulatory agencies, public sector research institutions, and the private sector in South Asia and internationally.
---
WORKSHOP ON UNDERUTILIZED ANIMAL RESOURCES OF ASIA-PACIFIC AND THEIR AMELIORATION
Date: December 10-12, 2018
Location: Serdang, Selangor (Malaysia)
Organizer: APAARI/APCoAB, MARDI
A workshop on 'Underutilized Animal Resources of Asia-Pacific and their Amelioration' will be organized by APAARI/APCoAB in collaboration with the Malaysian Agricultural Research and Development Institute (MARDI), Malaysia.
---
SYMPOSIUM/SEMINAR/WORKSHOP AT COA
Date: November 12-14, 2018
Location: Taipei (Taiwan)
More information to come soon.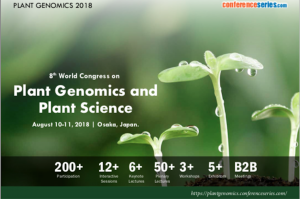 8TH WORLD CONGRESS ON PLANT GENOMICS AND PLANT SCIENCE
Date: August 10-11, 2018
Location: Osaka (Japan)
Organizer: Conference Series
Plant Genomics 2018 brings together domain experts, researchers, clinicians, industry representatives, postdoctoral fellows, and students from around the world, providing them with the opportunity to report, share, and discuss scientific questions, achievements, and challenges in this field.
The event focuses on aspects such as breeding, molecular marker development, crop/ trait improvement, disease resistance, epigenetics, evolution studies and pathology as well understanding tools to overcome barrier and enable successful data analysis and management. Presentations concentrate not only particular to plant genomics but also crop and forestry research ranging from wheat, barley, maize and rice to potato, tomato, Arabidopsis, biofuels and various fruits.
---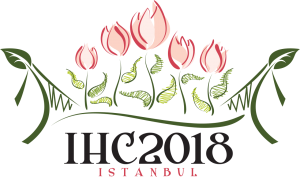 30th INTERNATIONAL HORTICULTURAL CONGRESS (IHC2018)
Date: August 12-16, 2018
Location: Istanbul (Turkey)
Organizer: International Society for Horticultural Science (ISHS)
IHC2018 provides a platform for scientists, technicians, students, consultants, engineers, extension agents, growers, industry, trade and consumer organisations, policy makers and many other professionals having an interest in horticulture. It is heavily focused on research and innovation and will have training components related to various fields of horticulture. The motto of IHC2018 is decided as 'Bridging the World through Horticulture'. 
---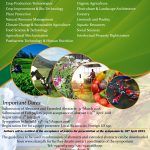 SLCARP INTERNATIONAL RESEARCH SYMPOSIUM
Date: August 13-14, 2018
Location: Colombo (Sri Lanka)
Organizer: Sri Lanka Council for Agricultural Research Policy (SLCARP)
This is the second International Research Symposium organised by SLCARP. It will be held at the Sri Lanka Foundation, Colombo, and will cover a wide range of themes, from crop production technologies to plant protection, forestry, aquatic resources, biotechnology, food science and many more.
---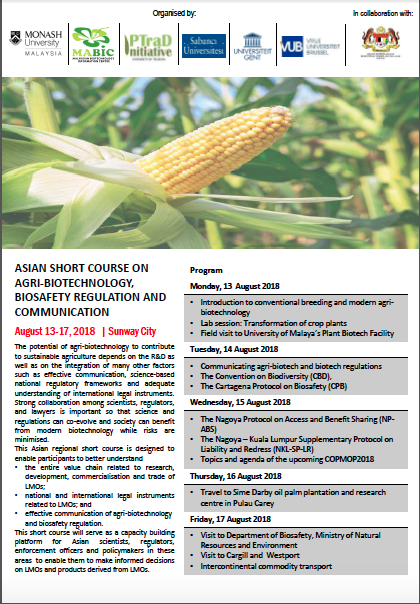 ASIAN SHORT COURSE ON AGRIBIOTECHNOLOGY, BIOSAFETY REGULATIONS AND COMMUNICATION
Date: August 13-17, 2018
Location: Bandar Sunway (Malaysia)
Organizer: Monash University Malaysia, MABIC, PTraD Initiative, Sanaci Universitesi, Universiteit Gent, Vrije Universiteit Brussel
This Asian regional short course is designed to enable participants to better understand 
•the entire value chain related to research, development, commercialisation and trade of LMOs; 
•national and international legal instruments related to LMOs; and 
•effective communication of agri-biotechnology and biosafety regulation.
This short course will serve as a capacity building platform for Asian scientists, regulators, enforcement officers and policymakers in these areas to enable them to make informed decisions on LMOs and products derived from LMOs.
View brochure
Register for the event here
---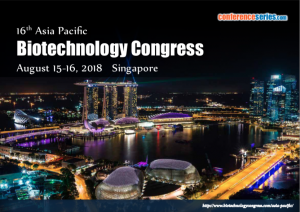 16TH ASIA-PACIFIC BIOTECHNOLOGY CONGRESS


Organizer: Conference Series LLC
Theme: Transcending the current frontiers of biotechnology
The goal of this Conference is to unite the international biotechnology community to take a fresh look at the key topics and challenges that our field faces. The theme of this Conference is "Transcending the current frontiers of biotechnology". As practitioners, scholars, and citizens there is a need to work together to explore the possibilities and plan strategically, the collective growth of our science, its applications and practices. This event hopes to achieve advancements in many facets of this multidisciplinary field, from agriculture and bio-manufacturing, to ground breaking cancer treatments and medicines, to even information technology.
---
PLANT SCIENCES SYMPOSIUM
Date: August 17, 2018
Location: Los Baños (Philippines)
Organizer: IRRI
The objective of the Symposium is to promote the interaction between scientists and experts of both public and private sectors. In August 2018, the International Rice Research Institute (IRRI) will host the Plant Science Symposium in Los Baños, Philippines. The theme of the symposium is "Same Field, Better Yield – Integrating breeding and crop management solutions for future food security", and would focus on harmonizing breeding and management practices to improve productivity and ensure food security.
---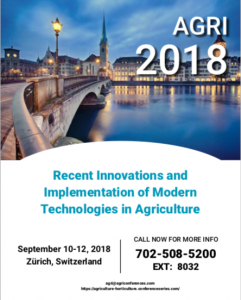 13TH INTERNATIONAL CONFERENCE ON AGRICULTURE & HORTICULTURE


Organizer: Conference Series LLC
Theme: Recent innovations and implementation of modern technologies in Agriculture
Agri 2018 will provide an exceptional opportunity to interact with world-class Agriculture science and Plant science Experts in the field creating a channel for collaborations and partnerships.
Key sessions: Agriculture Engineering, Agriculture & Food Security, Plant Science, Agricultural Production Systems & Agribusiness, Agricultural Biotechnology, Agriculture & Environment, Agroforestry & Landscaping, Livestock/Animal Farming, Agronomy & Crop Science, Soil Science & Water Management, Crop Protection & Entomology, Fertilizers & Pesticides, Food Science, Rice & Wheat Research, and Greenhouse & Horticulture.
---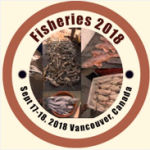 9TH INTERNATIONAL CONFERENCE ON FISHERIES & AQUACULTURE
Theme: Future of World Fisheries & Aquaculture
This conference will bring together a unique and International mix of experts, like aquaculture engineers, researchers and decision makers both from academia and industry across the globe to exchange their knowledge, experience and research innovations. 
---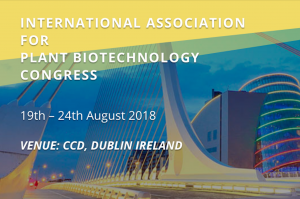 INTERNATIONAL ASSOCIATION FOR PLANT BIOTECHNOLOGY CONGRESS
Date: September 19-24, 2018
Location: Dublin (Ireland)
Organizer: International Association for Plant Biotechnology
A truly vibrant, scientifically challenging and socially engaging meeting where colleagues can meet and discuss the latest developments in the area of Plant Biotechnology. In addition to keynotes (morning and afternoon) and concurrent sessions, there will be poster sessions including one session for the oral presentation of a limited number of posters. There will also be dedicated industry sessions which will allow researchers to interact with and experience the latest technologies in a workshop format.
---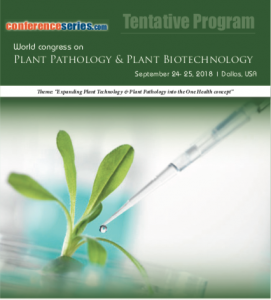 WORLD CONGRESS ON PLANT PATHOLOGY AND PLANT BIOTECHNOLOGY 


Organizer: Conference Series LLC
Theme: Expanding Plant Technology & Plant Pathology into the One Health concept
This conference aims to bring together leading academic scientists, researchers, specialists and research scholars to exchange and share their experiences and research results on all aspects of Plant Science and Plant Pathology. It also provides a premier interdisciplinary platform for researchers, practitioners and educators to present and discuss trends, the most recent innovations, and concerns as well as practical challenges encountered and solutions adopted in the fields of Plant Science and Plant Pathology.
---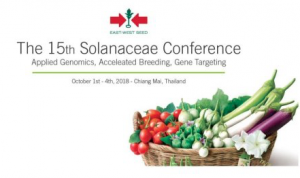 THE 15TH SOLANACEAE CONFERENCE
Date: September 30 – October 4, 2018
Location: Chiang Mai (Thailand)
Organizer: East-West Seed
Join us to discuss the new dynamics and challenges in solanaceae breeding and genomics. The conference offers great opportunities for networking and the exchanges of ideas with top scientists and professionals from industry and the research community. The conference aims to explore the major advances in proteogenomics and the breeding of solanaceae crops.
---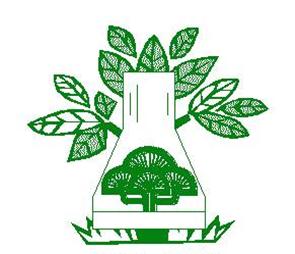 THE VIII INTERNATIONAL SCIENTIFIC AND PRACTICAL CONFERENCE "BIOTECHNOLOGY AS AN INSTRUMENT FOR PLANT BIODIVERSITY CONSERVATION (PHYSIOLOGICAL, BIOCHEMICAL, EMBRYOLOGICAL, GENETIC AND LEGAL ASPECTS)"
Date: October 01-05, 2018
Location: Yalta (Russia)
Organizer: Federal Agency for Scientific Organisations, The Russian Academy of Sciences, International Society for Horticultural Science (ISHS)
The work of the conference will include scientific sessions, discussions in the format of the "round tables" and seminars. The program of the conference includes the following topics for discussion: Investigations of plant biodiversity in vitro, in situ and ex situ; clonal micropropagation of plants, creation of in vitro plant collections, methods for germplasm conservation; molecular genetics techniques for plant biodiversity studies; biochemical studies of plant germplasm; and many more.
---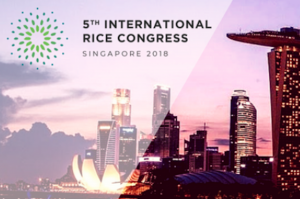 5TH INTERNATIONAL RICE CONGRESS 2018 (IRC 2018)
Date: October 15-17, 2018
Location: Singapore
Organizer: IRRI
The 5th International Rice Congress (IRC2018) is the biggest gathering of thought leaders, scientists, policymakers, agriculture experts, and technology providers from the world of rice research. Held every four years, it provides a venue for all players in the rice industry to meet, share, and learn about the latest game-changing innovations, cutting-edge technologies, and crucial policies shaping the future of the globe's most important staple crop. IRC 2018 features the International Rice Research Conference (IRRC 2018) and the 8th Rice Genetics Symposium (RG8).
---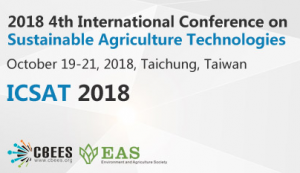 4TH INTERNATIONAL CONFERENCE ON SUSTAINABLE AGRICULTUR TECHNOLOGIES (ICSAT 2018)
Date: October 19-21, 2018
Location: Taichung (Taiwan)
Organizer: HKCBEES
The 2018 4th International Conference on Sustainable Agriculture Technologies (ICSAT 2018) is the premier forum for the presentation of technological advances and research results in the fields of Sustainable Agriculture Technologies. ICSAT 2018 will bring together leading engineers and scientists in Sustainable Agriculture Technologies from around the world.
---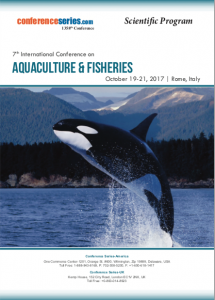 13TH WORLD CONGRESS ON AQUACULTURE & FISHERIES
Date: November 12-13, 2018
Location: Melbourne (Australia)
Organizer: Conference Series LLC
Theme: Global Initiative In Aquaculture and Fisheries
Aqua 2018 focus on different areas of Aquaculture such as Aquaculturists, Aquaculture Technologists, Aquaculturists and Fisheries departments etc.12th World Congress on Aquaculture & Fisheries offers an exclusive opportunity for investigators across the globe to meet, network, and perceive new scientific innovations. This international Aquaculture Congress also encourages the active participation of young student researchers through a Poster Award Competition and Young Research Forum at the conference venue.
---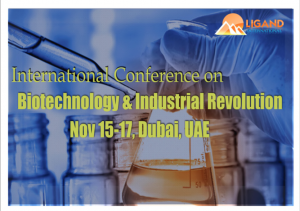 LIGAND BIOTECH 2018
Date: November 15-17, 2018
Location: Dubai (UAE)
Organizer: Ligand International
The Ligand Biotech 2018 team is the premier medical, agriculture, scientific engineering conference event producer. At these event industry professionals are able to discuss the latest industry insights, explore new challenges in health, medical, agriculture and as well as review DNA technology studies in order to understand how best to deal with specific situations. Additionally, Ligand Biotech 2018 allows stakeholders to build their networks with other industry and academic professionals. The ligand international combine a broad range of Biotech scientific disciplines including Topics Related to Biotechnology and industrial revolution: microbiology, Antibiotics, Biofuel, Biodegradable plastics, Bioleaching, bioremediation, Genetic engineering, agriculture biotechnology, Food biotechnology….
---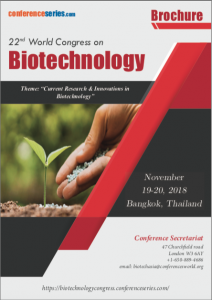 22ND WORLD CONGRESS ON BIOTECHNOLOGY


Organizer: Conference Series LTD
Biotechnology 2018  welcomes all to attend the 22nd World Congress on Biotechnology covering the Future Advancements in the Biotechnology industry professionals and academic communities worldwide. Biotechnology brings its major share of delegation from the industry and the academia. The Biotechnology Conferences 2018 covers a wide range of topics related to the advancements in the field of Biotechnology.
Scientific tracks: plant and agricultural biotechnology, food and nutritional biotechnology, animal biotechnology, aquaculture and marine biotechnology, nano biotechnology, genomics and proteomics, environmental biotechnology, biochemistry, bio engineering, cell biology and immunology, medical biotechnology & biomedical engineering, pharmaceutical biotechnology, genetics, bioinformatics and biosensor , applied biotechnology & microbiology, biomaterials and regenerative medicine, industrial biotechnology and fermentation techniques, and biosciences
---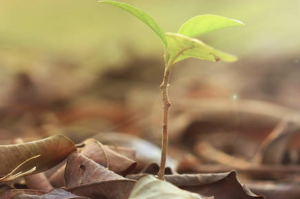 INTERNATIONAL SYMPOSIUM ON AGRICULTURAL INNOVATION FOR FAMILY FARMERS
Date: November 21-23, 2018
Location: Rome (Italy)
Organizer: FAO
The FAO International Symposium on Agricultural Innovation for Family Farmers: Unlocking the potential of agricultural innovation to achieve the Sustainable Development Goals is a direct and firm response to member countries' enthusiastic encouragement for FAO to play a strong catalytic and supporting role to empower family farmers through innovation. The Symposium will provide inspiration for innovation actors and decision-makers and, among other things, will celebrate inspiring success stories of innovators, acting as catalyst for boosting partnerships as well as public and private investments to foster and scale up agricultural innovation.
---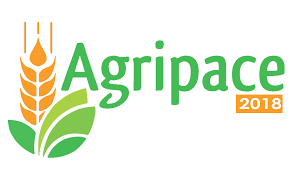 3RD INTERNATIONAL CONFERENCE ON AGRICULTURAL AND FOOD SCIENCES (AGRIPACE 2018)
Date: November 26-28, 2018
Location: Bangkok (Thailand)
Organizer: Agripace
The 3rd International conference on Agricultural and Food Sciences is convened annually will be the best amalgamation of eminent researchers, students and delegates from both academia and industry where you collaborator to have interactive access to emerging technology and approaches globally in the field of Agriculture and Food Science.
---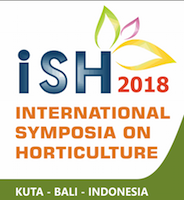 INTERNATIONAL SYMPOSIA ON HORTICULTURE (ISH 2018)
Date: November 27-30, 2018
Location: Kuta Bali (Indonesia)
Organizer: ICHORD
The Theme of International Symposia on Horticulture is Emerging Challenges and Opportunities in Horticulture Supporting Sustainable Development Goals which will provide a discussion forum for policy makers, scientists, practitioners, extension agents, students and other professionals to address the challenges of horticulture innovation.
---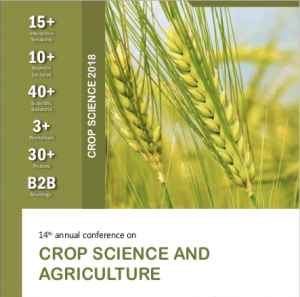 14TH ANNUAL CONFERENCE ON CROP SCIENCE AND AGRICULTURE


Organizer: Conference Series LLC
Theme: Discovering Natural Resources through Agriculture and Crop science.
 Crop science and Agriculture conference is a common platform for deans, professors, scientists, students, research scholars, directors, and other participants like consultant, economist, project manager from business and industrial sectors to establish a scientific relationship between academic experts and other participants through sharing informations. This is an open event; we welcome and invite you to participate in this prestigious agriculture and crop science conference to make an event as the best event in Bali, Indonesia. Our conference programs aim to give delegates the intellectual stimulus and opportunity to plan the next steps for their organization, departments, and careers.
---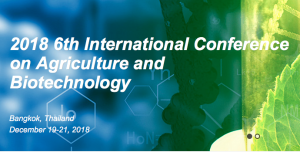 6TH INTERNATIONAL CONFERENCE ON AGRICULTURE AND BIOTECHNOLOGY (ICABT 2018)
Date: December 19-21, 2018
Location: Bangkok (Thailand)
Organizer: HKCBEES and Chulalongkorn University
It is one of the leading international conferences for presenting novel and fundamental advances in the fields of Agriculture and Biotechnology. It also serves to foster communication among researchers and practitioners working in a wide variety of scientific areas with a common interest in improving Agriculture and Biotechnology related techniques.