Asia-Pacific Consortium on Agricultural Biotechnology and Bioresources
Institutional Database Syria
A – B – C – D – E – F – G – H – I – J – K – L – M – N – O – P – Q – R – S – T – U – V – W – X – Y – Z
International Center for Agricultural Research in the Dry Areas (ICARDA)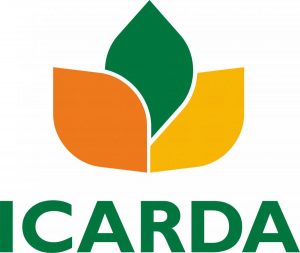 Address:
Head, Damascus Office
ICARDA
Masr Street – Four buildings after Orient Bank
Bakdounis Bldg – Basement
Damascus
Email:
icarda-damascus@cgiar.org
Mandate:
Crop development of barley, lentil and faba bean, improvement of water-use efficiency in agriculture, rangeland issues and small-ruminant production, in the non-tropical dry areas. In the Middle East and North Africa (MENA) region and in Central Asia, ICARDA contributes to the improvement of bread and durum wheat, kabuli chickpea, pasture and forage legumes, and associated farming systems. Also work on land management topics, the diversification of production systems, and value chains for sector based crop and livestock products. Social, economic and policy research as well as communication and knowledge sharing is an integral component of ICARDA's approaches to enhance the result uptake and maximize the impact of the research outputs.
Website:
http://www.icarda.org
Last updated in April 2018.