Constitution
The revised version of the APAARI Constitution was approved in June 2019 by the APAARI Executive Committee as per the directive and guidance of the Fifteenth General Assembly Meeting held in December 2018 in Taipei, Taiwan. Developed on the basis of a comprehensive review, this Seventh Edition makes substantial improvements and amendments to the previous versions, providing clarity, consistency and transparency for APAARI to respond to current and emerging challenges of agriculture and agri-food systems in the Asia-Pacific Region.
This edition also includes necessary provisions to help enhance APAARI's management and governance to better address agricultural research and innovation, thereby contributing to the realization of the Sustainable Development Goals (SDGs) in the region.
The Seventh Edition was published by APAARI under the Food and Agricultural Organization of the United Nations (FAO), with ISBN: 978-616-7101-18-7.
Each section of the Constitution can be accessed here.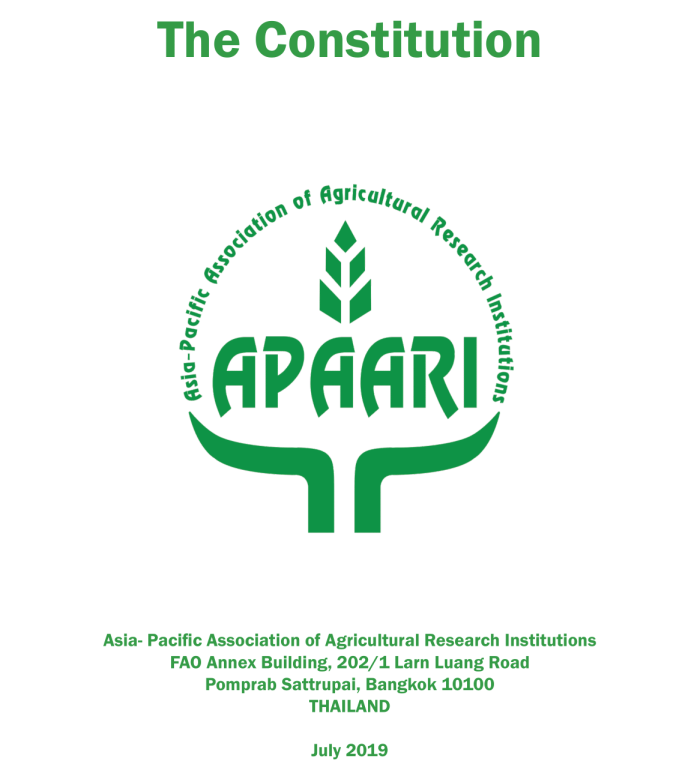 General Assembly

The General Assembly is the apex body of APAARI that meets once every two years. Each core and associate member organization of APAARI is represented with one vote in the General Assembly meetings. It determines the policy of the Association, approves its programme of work and budget, reviews progress, and exercises other powers conferred upon it under the Constitution. Specifically, the duties of the General Assembly are to:
Consider and endorse the biennial work plan, income-expenditure plan, strategic plan, audited financial statements, progress and performance reports, human resource development report as presented by the Executive Committee;
Consider and approve policies, directives, rules of procedures, and regulations made in accordance with this Constitution;
Nominate/elect the Executive Committee, appoint any specific purpose committee(s), appoint any member of the Assembly to serve on such specific purpose committee, delegate any required authority to the Executive Committee, and exercise other powers/duties as conferred upon the General Assembly under this Constitution;
Consider and approve recommendations of the Executive Committee for effective functioning and governance of APAARI; and
As and when needed, consider and approve amendments to the Constitution for enhancing the performance and effectiveness of APAARI.

Read more about the General Assembly in the Constitution, under article VIII
Executive Committee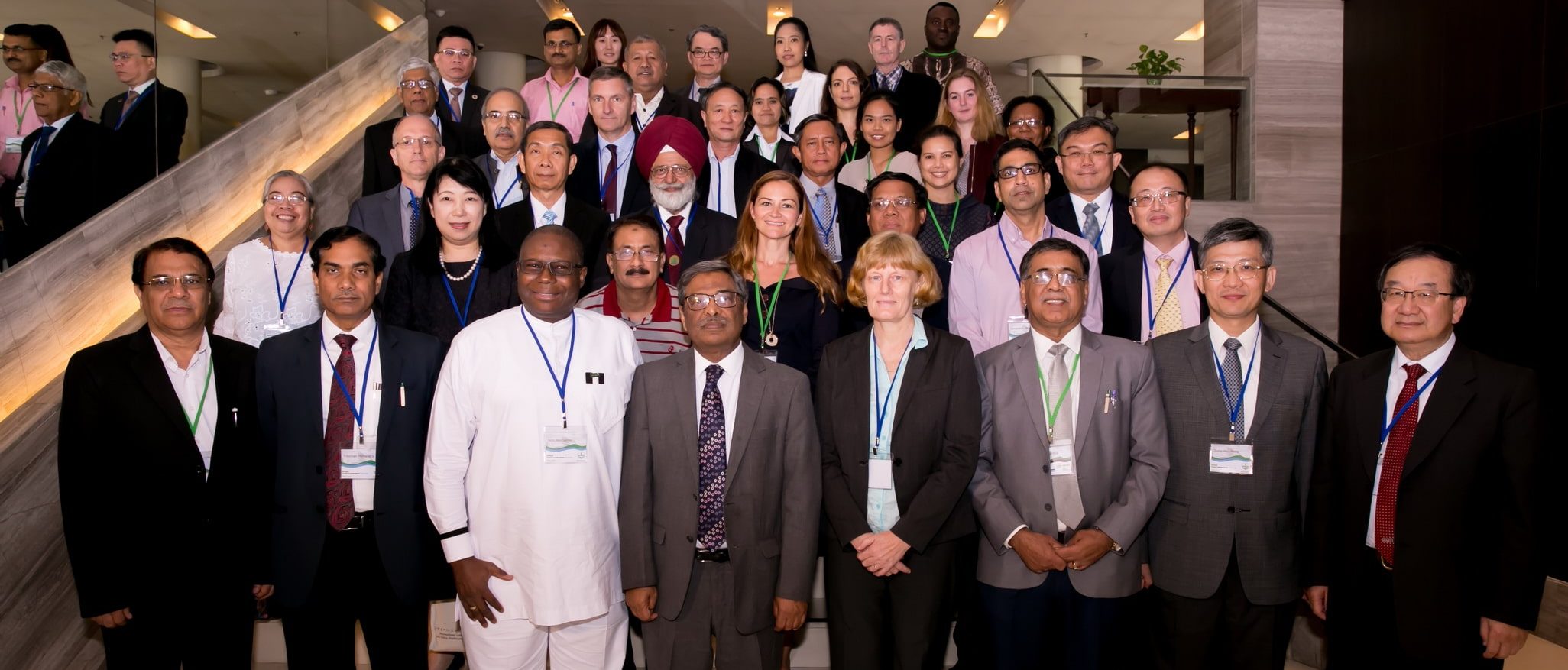 The Executive Committee meets at least twice a year and is convened by the Executive Secretary of APAARI. It manages the affairs of the Association in accordance with its Constitution and the policies and directives adopted by the General Assembly. The Executive Committee reports to the General Assembly on the implementation of approved programmes of work and the progress made in fulfilling the objectives of the Association. It is composed of 14 members, namely, Chair, Vice-Chair, Executive Secretary of APAARI, and eleven other members representing different stakeholder constituencies.

Read more about the Executive Committee in the Constitution, under articles X and XI
Members of the Executive Committee (2021-2022)

Dr. Peter HorneChair
Australian Centre for International
Agricultural Research (ACIAR), Australia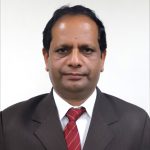 Dr. Himanshu PathakVice-Chair​
Indian Council of Agricultural
Research (ICAR), India
Members

Mr. Chih-Hung Lin
Council of Agriculture (COA)
Taiwan
Mr. Rapibhat Chandarasrivongs
Department of Agriculture (DOA), Thailand

Dr. Vinesh Kumar
(from October 2021)
Ministry of Agriculture (MAF), Fiji

Dato' Dr. Mohamad Zabawi Abdul Ghani
Malaysian Agricultural Research
and Development Institute (MARDI), Malaysia

Dr. Tooraj Valinassab
Agricultural Research, Education and Extension Organization (AREEO), Iran

Dr. Jean Balie
International Rice Research Institute (IRRI)
CGIAR

Dr. Marco Wopereis
World Vegetable Center
AIRCA

Dr. R. Basavarajappa
UAS, Dharwad
Higher Education

Prof. Dr. Hildegard Lingnau​
Global Forum on Agricultural Research and Innovation (GFAR)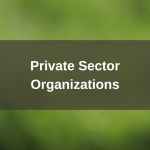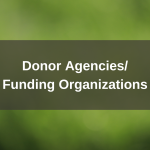 Dr. Ravi Khetarpal
Executive Secretary, APAARI