The Director of International Technology Cooperation Centre and Deputy Director Head of Asia Team of Korea Program on International Agriculture, Rural Development Administration (RDA) of the Republic of Korea paid a courtesy visit at APAARI this Friday March 9.  The visit was to seek avenues of strengthening collaboration between RDA and APAARI. The bolstering of relations between RDA and APAARI is after nineteen years of partnership as the RDA of the Republic of Korea has been a member of APAARI right from its creation in 1991. The tonified relationship between the two institutions will be in biotechnology and bioresources to improve sustainable agricultural in the Asia-Pacific region.
During the close to three-hour visit, Drs. Taek-Ryoun Kwon and Yoo Eunha were treated to a presentation on activities of APAARI in general and one of APAARI programmes on Asia-Pacific Consortium on Agricultural Biotechnology and Bioresources (APCoAB) in particular. In the presentation made by the Coordinator Dr. Rishi Tyagi highlighted what APAARI is doing in the area of in biotechnology and bioresources while underscoring areas where the two institutions can harness their expertise and experience in future.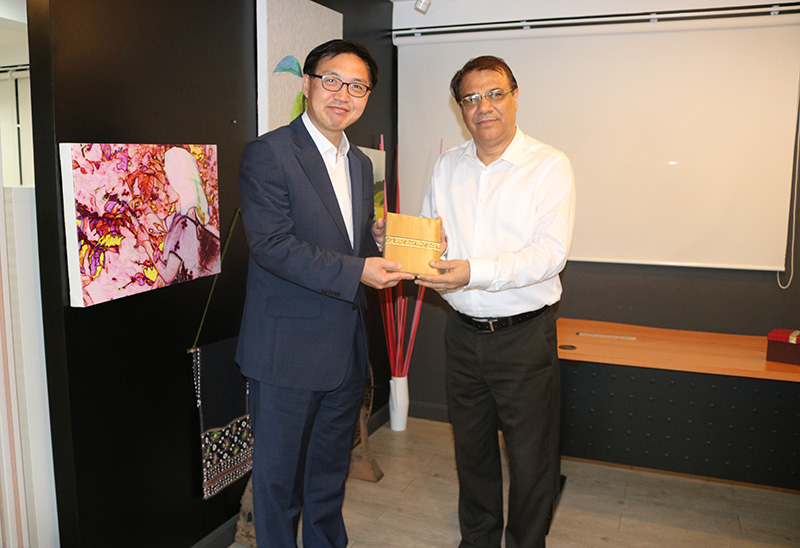 At the end of the discussions, both parties agreed to carry out joint activities under an MoU that will improve the food security of the Asia-Pacific region. RDA director intimated that the Republic of Korea has a poll of high skilled scientists who are ready to share their technical and soft skills to improve agri-food innovation systems in the Asia Pacific.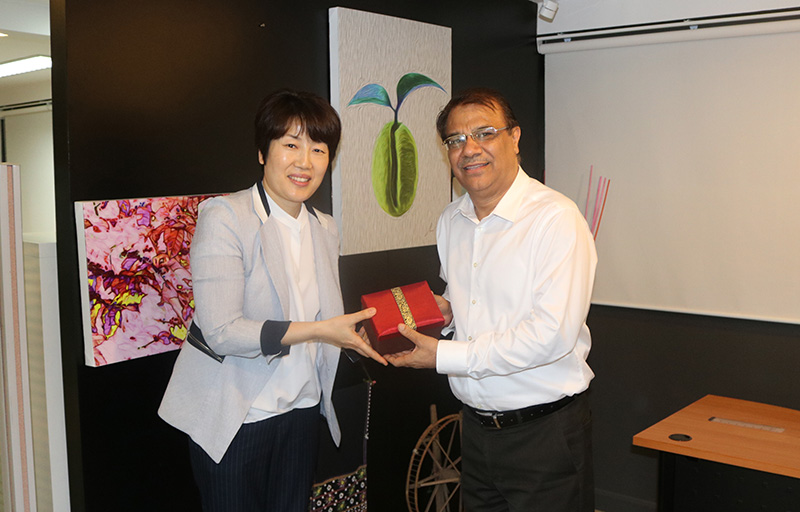 The RDA is responsible for extensive agricultural research and services in the Republic of Korea. Its efforts are directed towards highly competitive agriculture and efficient rural development. It endeavors to support farmers to produce agricultural commodities with better quality; advancing low-input, labor-saving and environment-friendly cropping technologies; promoting modern and automated production facilities; and nurturing future farmers
Apart from the fact that RDA is a member of APAARI, Dr. Taek-Ryoun Kwon is also one of the members of the Steering Committee of APCoAB.