APAARI Chairman and Executive Secretary with the Deputy Minister and Head of the AREEO of the Jihad-e Agriculture in Iran and other senior officials.
Discussion are underway to enhance APAARI-AREEO collaboration for sustainable development in agricultural research and development in the Asia-Pacific Region.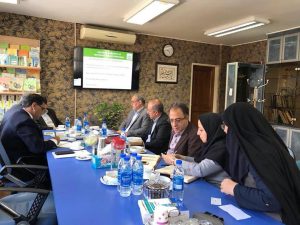 The Ministry of Jihad-e Agriculture is the government body that enforces state policy on the agricultural sector . Agricultural Research, Education and Extension Organization (AREEO) is an umbrella organization under the Ministry which is responsible for Research, Education and Extension issues of agricultural sector in Iran.