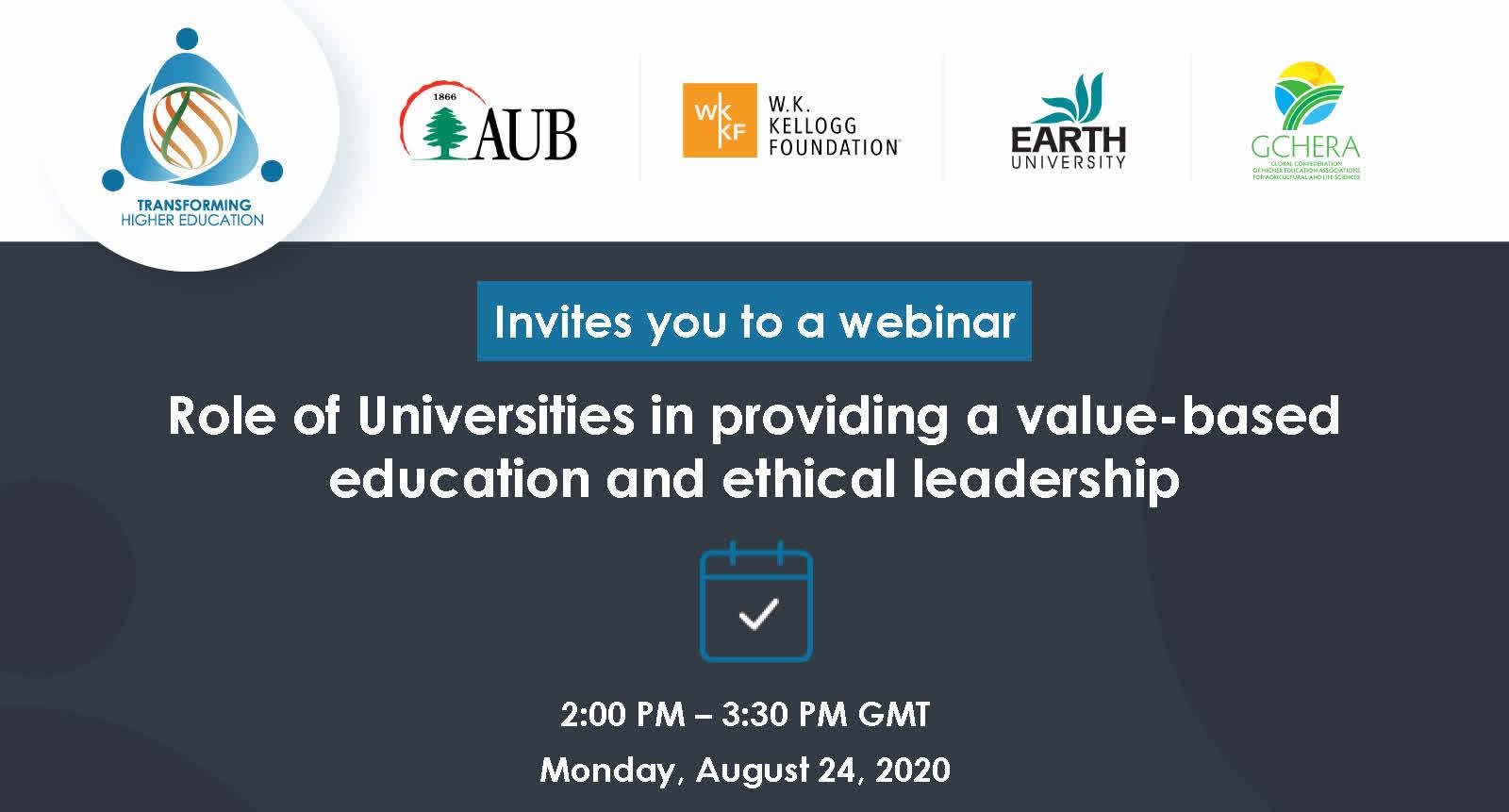 Join us for a 90-minute session on the Role of Universities in providing a value-based education and ethical leadership webinar, a collaboration between the American University of Beirut (AUB), Kellogg Foundation, Earth University, and Global Confederation of Higher Education Associations for Agricultural and Life Sciences (GCHERA).
Date: 24 August 2020 Monday
Time: 2:00 – 3:30 PM GMT
Topics of discussion will cover:
1. Overview on the importance of value-based education in the university
2. The Visions of the American University of Beirut, Ashesi University and the W.K. Kellog Foundation for the future of education.
Speakers:
Dr. Jose Zaglul, President GCHERA, President Emeritus Earth University

Dr. Fadio Khuri, President, American University of Beirut, Lebanon

Dr. Patrick Awuah, President Ashesi University, Ghana

Ms. LaJune Montgomery Tabron, President W.K. Kellogg Foundation
Moderated by: Mr. Miles O' Brien, National Correspondent, PBS NEWSHOUR Journalist specializing in Science, Technology, and Aerospace