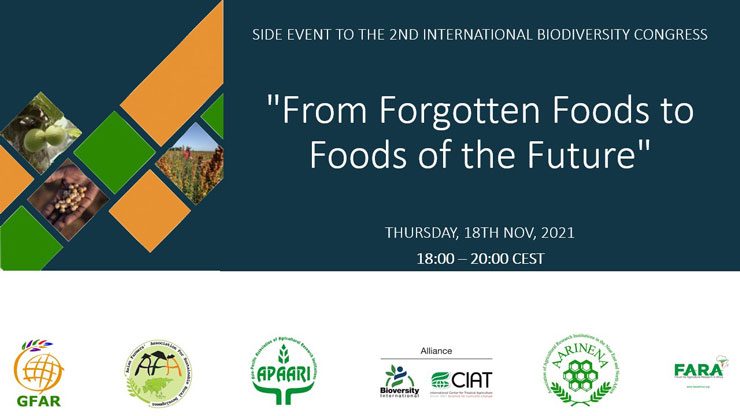 This Thursday, 18 November, GFAR is hosting an event on the sidelines of the 2nd International Agro Biodiversity Congress running all this week. 'From Forgotten Foods to Foods of the Future' will explore the depth of farmers' expertise in cultivating traditional crops—so called 'forgotten foods'—as sources of a nutritious and stable food supply. Despite acting as custodians of this rich biodiversity for centuries and agricultural researchers in their own right, smallholder farmers and indigenous people have been left behind by formal agricultural research.
Join us to discuss and develop a new approach to not only to put forgotten foods on-the-radar of research but also to fully unleash their potential. By marrying farmer-based insight with formal research, the way can be paved for a new paradigm built on co-research and co-innovation, rooted in the principles of fruitful exchanges between equally valid knowledge systems.
In the context of GFAR's Collective Action on Forgotten Foods, the Global Manifesto on Forgotten Foods will be presented—a declaration developed through consultations with rural communities in Africa and Asia and with a range of other stakeholders.
Thursday, 18 November, 2021, 18:00 – 20:00 CEST
Join via Zoom: https://fao.zoom.us/j/98559695490
Meeting ID: 985 5969 5490
Passcode: 77670384
For more information, please click here