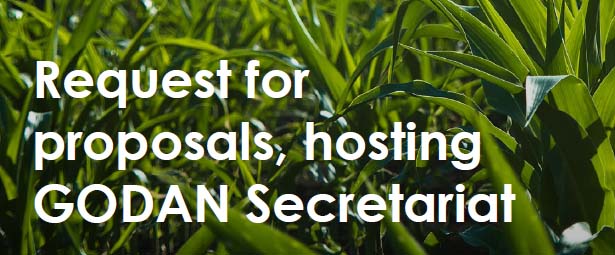 The Global Open Data for Agriculture and Nutrition (GODAN) initiative is about to embark on a new and exciting period of transition and transformation, bringing GODAN to its next level of service and responsiveness to its growing network of partners 
A request for proposals (RFP) which aims at supporting the GODAN Secretariat for the period 2020-2022 is now released. If your organisation is interested in playing a pivotal role in hosting or funding GODAN Secretariat please view the RFP here.
Submissions should be sent to GODAN's email: hostingrfp@godan.info and be received by Thursday November 1, 2018 at 17:00 GMT
Comments and questions are welcome until Wednesday October 10, 2018 and answers will be disseminated on Friday October 19, 2018.