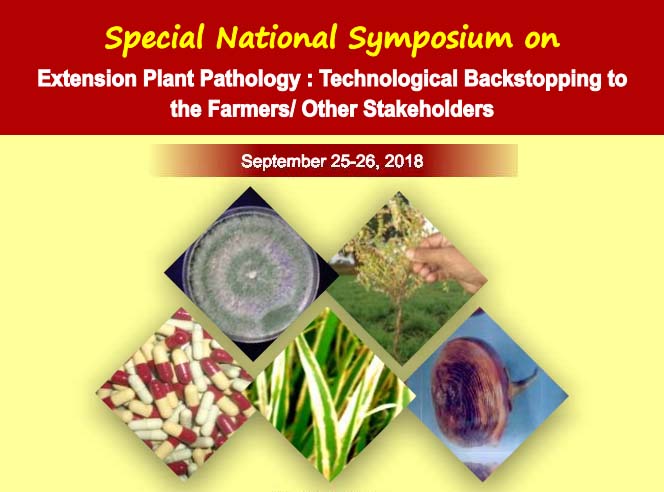 Special National Symposium on "Extension Plant Pathology: Technological Backstopping to the Farmers/Other Stakeholders" on September 25-26, 2018, jointly organized by Indira Gandhi Krishi Vishwavidyalaya (IGKV), Raipur and Indian Phytopathological Society, New Delhi. The symposium is open to all scientists, academicians, researchers, students, progressive farmers, government officials and policy makers.
Abstract submission Deadline: 10 September 2018
Download the brochure HERE for more info.