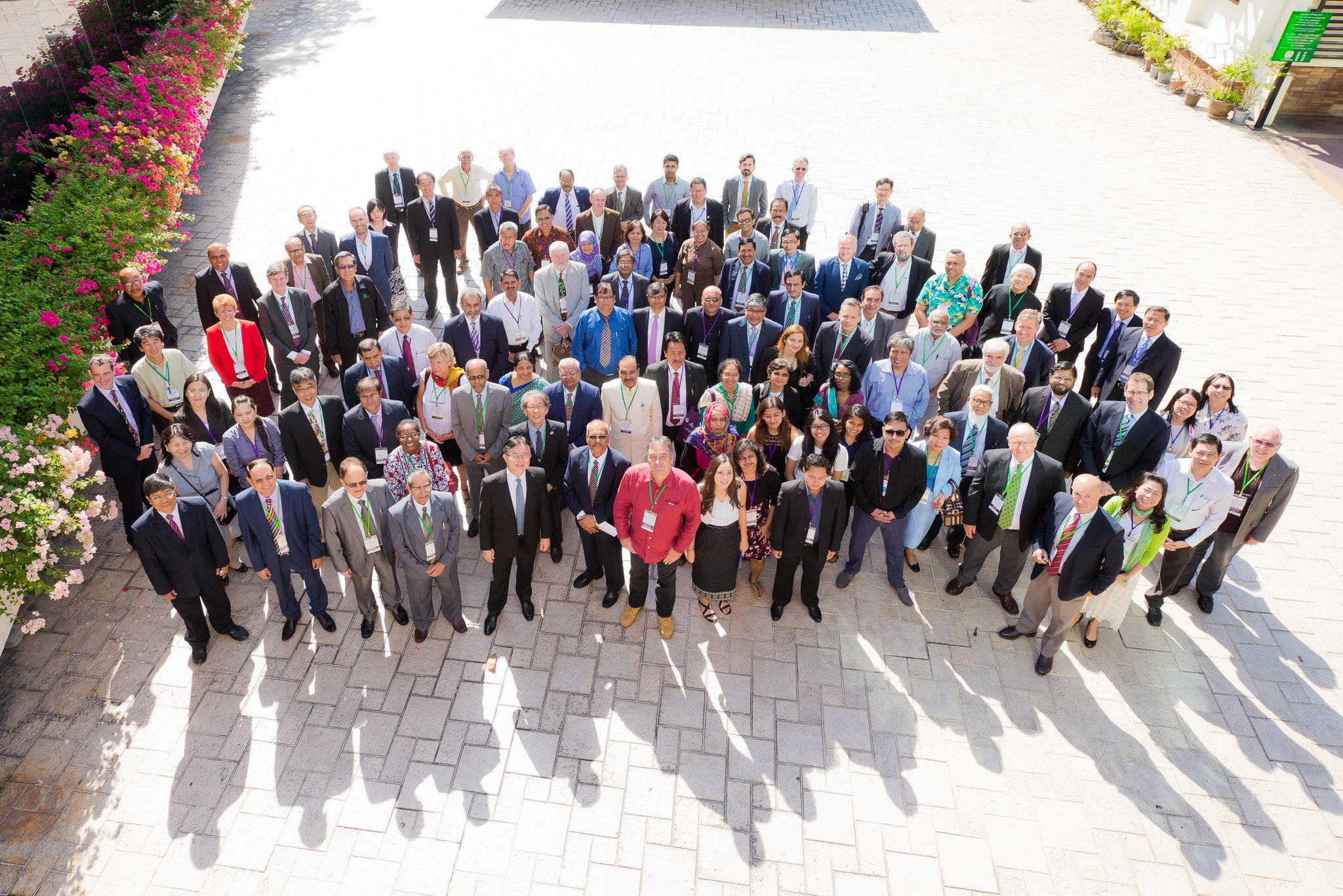 The Asia-Pacific Association of Agricultural Research Institutions (APAARI) was founded in 1990 by the initiative of the Food and Agriculture Organization of the United Nations (FAO) and Governments of China, Fiji, India, Iran, Malaysia, New Zealand, Pakistan, Papua New Guinea, Philippines, Republic of Korea, Sri Lanka, Thailand and Western Samoa.
APAARI is a membership-based, apolitical, multi-stakeholder, and intergovernmental regional organization that aims to catalyze collective action to improve agri-food systems in the Asia-Pacific region. It brings together regional, national and global stakeholders to bridge gaps and strengthen agri-food research and innovation systems towards more sustainable development in the Asia-Pacific region.
APAARI works at two levels. The APAARI Secretariat plays a key role in coordination and facilitation of knowledge exchange and capacity development based on the needs of the members. APAARI also works as a Community that helps the Association diversify and enhance its role in agri-food development by capitalizing on the strengths of its members and partners to collectively deliver results that contribute to the Sustainable Development Goals (SDGs). The engagement with members on thematic areas is mainly achieved through grants and projects.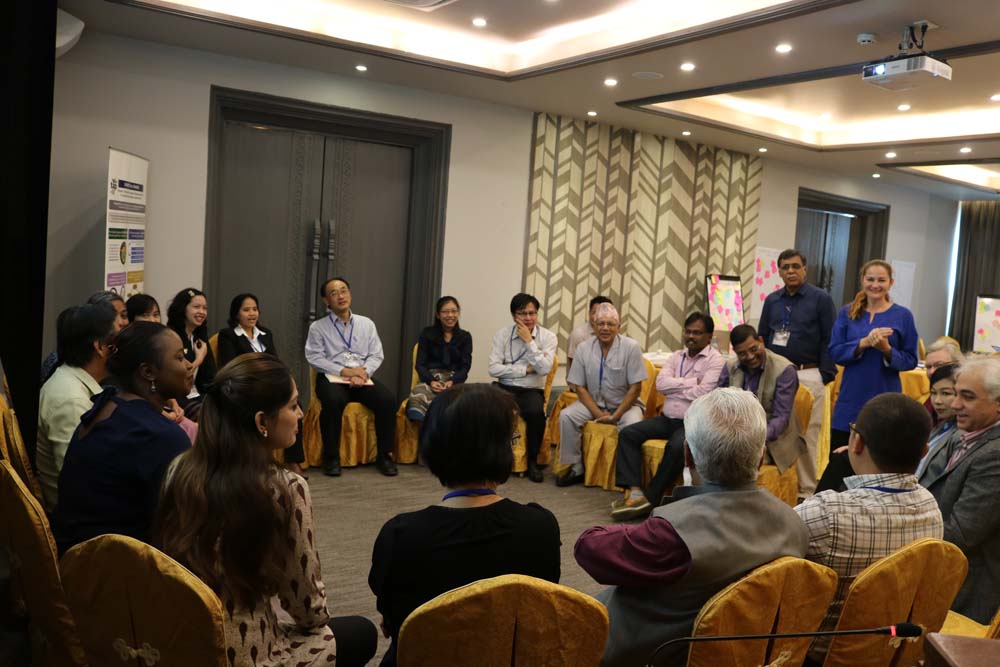 Message from the ​
Executive Secretary
Dr. Ravi Khetarpal, Executive Secretary, APAARI.
Since its establishment in 1990, by 14 member countries of Asia Pacific at the initiative of the FAO of the United Nations, APAARI has evolved over the years in facilitating and promoting networking and partnerships in various domains of agricultural research and innovation in a multi-stakeholder ambience. Having more than 80 members today and operating under its Strategic Plan 2017-2022 as of now, APAARI is bringing the latest in agricultural research, technology and innovations to its members through scientific consultations, knowledge products and capacity building (blending technical and functional capacities) apart from undertaking matters of policy and advocacy. 
To achieve this it also develops, secures and facilitates implementation of multi-country projects in South and SouthEast Asia and the Pacific sponsored by global donors. The recent success of APAARI in linking global agencies, institutions and expertise with National Agricultural Research and Extension System and other members in the region has necessitated revisiting the organizational structure and strategy with well-defined management standards to help members face the growing challenges in agri-food systems and in contributing towards SDG targets.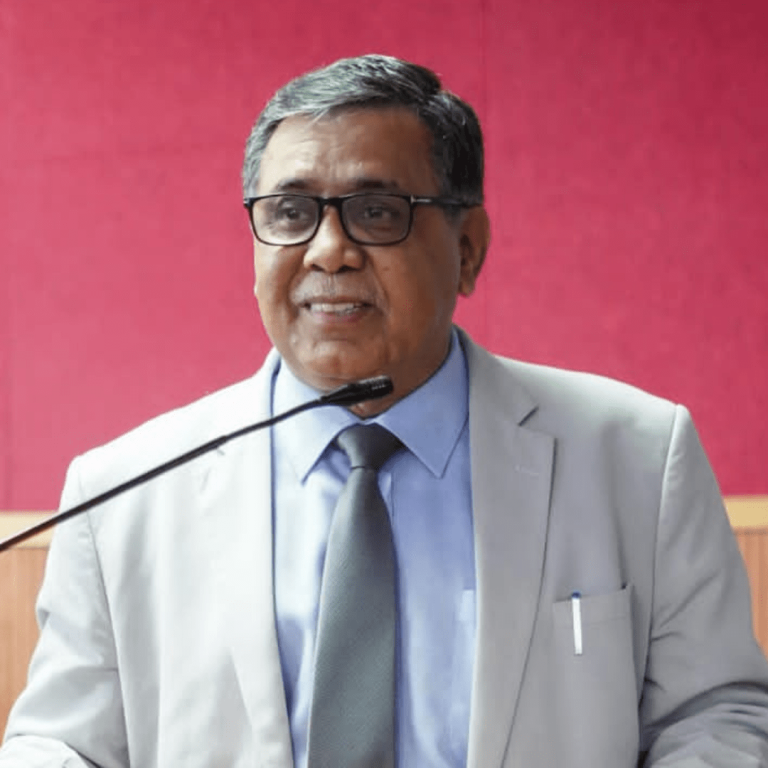 The Asia-Pacific region benefits from and values APAARI's leadership and contribution to developing agriculture and agri-food research and innovation systems.
Dr. Ravi Khetarpal
Executive Secretary
ravi.khetarpal@apaari.org
Mr. Manish Rai
Finance and Admin Coordinator
Ms. Pooja Mathur
Communication Officer
Mr. Vishwanath Kumar Sah
Senior Admin and IT Associate
Ms. Thansita Tanaphatrujira
Account and Operations Associate
Ms. Sokharath Samnang
Executive Assistant