Asia-Pacific Association of Agricultural Research Institutions (APAARI) conducted a successful training program on Good Laboratory Practices (GLP) in Singapore from 2 to 5 May 2023. The program was aimed at enhancing the skills and knowledge of researchers, laboratory managers, and technicians in GLP to ensure quality and safety in agricultural research. The training is a part of STDF funded project " Pesticide Residue Mitigation through the Promotion of Biopesticides".
The GLP training program was held in collaboration with the Singapore Food Agency (SFA) and Ag Aligned Global, USA. The training was attended by 16 participants from Bangladesh, Cambodia, Indonesia, Laos, Malaysia, Singapore, Sri Lanka, Thailand, and Vietnam. The four-day training program covered various aspects of GLP, including the principles of GLP, sample grinding, sample extraction, instrumental analysis, sample clean-up, raw data and record-keeping, reporting, electronic data, data processing, and reporting.
The GLP training was facilitated by Dr. Wayne Jiang, Associate Professor and Associate Director of IR4 Laboratory, Department of Entomology, Michigan State University, USA. The training was well-received by the participants, who appreciated the opportunity to enhance their skills and knowledge in GLP.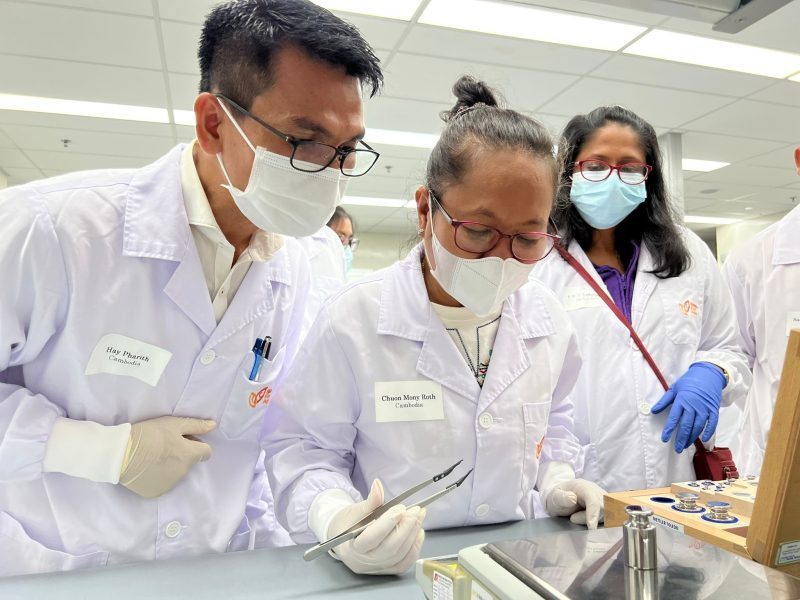 "GLP training is very important and useful for Cambodians who are working in the laboratory especially for me as I am working on GLP development guidelines. This training is clearly planned and as participant, we could understand and follow better with Dr Wayne's facilitation. I really appreciate APAARI's coordination to organize this training in Singapore. Personally, I learned and gained a lot from this training and I plan to conduct similar training and studies for my lab in the future." Dr Chuon Mony Roth, Head of Cambodia Laboratory of Agricultural Products and Foods shared her experience as a participant. Find out more updates related to the project from HERE