The stakeholders consultation kicked off on January 18 at the Biju Patnaik Tribal Agrobiodiversity Centre in Odisha, discussing the co-design of the Collective Action on Forgotten Food in India, with the active participation of farmers from Koraput, Malkangiri, and Rayagada, as well as key local and national partners. M.S. Swaminathan Research Foundation, India, hosted the two-day stakeholder consultation in partnership with the Global Forum on Agricultural Research and Innovation (GFAR), Asia-Pacific Association of Agricultural Research Institutions (APAARI), Asian Farmers' Association for Sustainable Rural Development (AFA), North East Slow Food & Agrobiodiversity Society (NESFAS), Self-Employed Women's Association (SEWA), Watershed Support Services and Activities Network (WASSAN), and other national and international organizations/agencies. The aim of the consultation was to engage key stakeholders in the development of a roadmap for collective action under the Common Agenda for Forgotten Foods in India.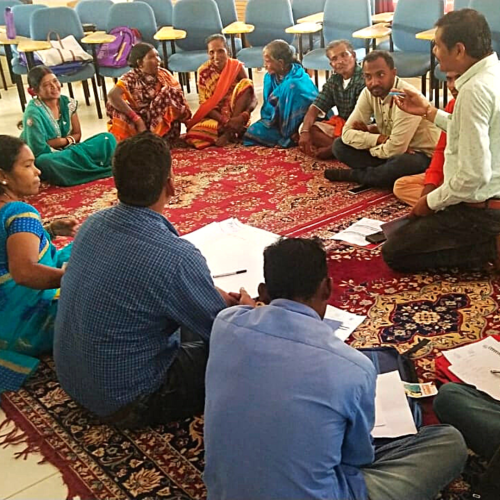 The Collective Action on Forgotten Food puts farmers at the center to better support food system transformation & climate change adaptation. It enables diverse actors, including farmers, to design and implement a comprehensive program as guided by the Global Manifesto on Forgotten Food developed in 2021.
The Collective Action on Forgotten Food's ongoing co-design brings together participants from farmer organisations in Odisha, India, as well as agricultural research and extension institutions and NGOs, to develop a shared understanding of the Collective Action framework and refine the draft of full programme design in India. The Stakeholder Consultation (18-19 January 2023) also lays the groundwork for the development of a national platform and network of the aforementioned organisations, taking into account the United Nations Decade of Family Farming (UNDFF) multi-stakeholder platform known as National Committees of Family Farming (NCFFs).