On 24-25 January 2023, the Self-Employed Women's Association (SEWA) brought together women farmers from nine districts of Gujarat and agro-climatic zones, researchers, academia, and market actors from Gujarat State of India, to deliberate on the ways to address hunger and food security in the context of climate risks, by bringing back the 'forgotten food'
Since 1995, SEWA has been running an agricultural campaign to address the question of "Why does the farmer remain hungry?" The key factors that are contributing to this challenge include a shift of farming to cash crops, combined with climate and market risks.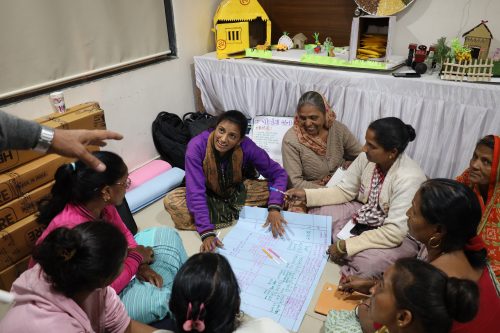 Women farmers unanimously recognise forgotten foods as their own, local, traditional, nutritious, easy and climate resilient to grow, hence able to address this challenge. Women said that they can grow them in a wide range of soil and moisture conditions and bear frequent extreme weather conditions, which are occurring due to climate change.
To deliberate on the ways to address hunger and food security in the context of climate risks, SEWA organized a meeting of about ninety people to enable small farmers (the majority were women), researchers, academia, government and market actors to exchange their views, and develop pathways for collective research. This is envisioned to strengthen the supply chain for forgotten crops, in order to bring back them to the mainstream.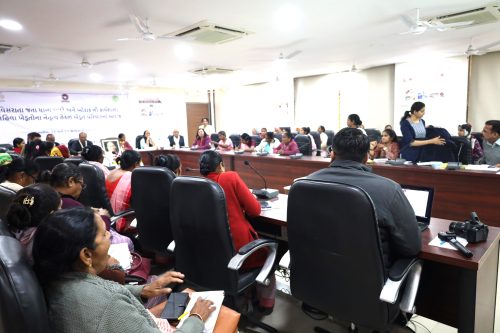 The workshop on 'Forgotten food crops and Food: Voices of family farmers under the leadership of women farmers' took place from 24-25 January 2023 in Modasa, Gujarat. It was organized in the context of the co-design stage of the Collective Action on Forgotten Food supported by the Global Forum on Agricultural Research and Innovation (GFAR).
The workshop was an opportunity to share the status of research and development (R&D) in the area of forgotten crops by scientists from Krishi Vigyan Kendra (KVK) and agricultural universities. Government representatives from Gujrat also shared related policies and schemes. Furthermore, women farmer representatives shared their experiences, concerns, and aspirations for forgotten foods.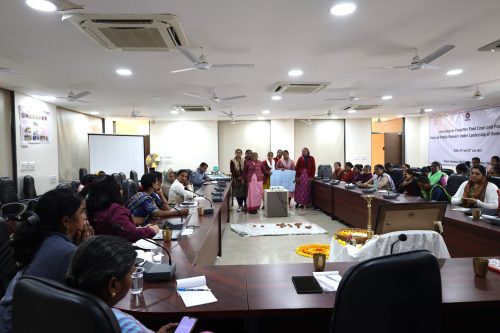 The participating farmers from nine districts of Gujarat engaged in four types of participatory group activities. They identified the types of forgotten crops by districts, and mapped forgotten foods, as well as the areas of nutrition, health and cultural connections attached to these crops.
They also shared recipes with the own stories, and explored current cultural and cultivation practices to better understand the challenges related to the production of forgotten foods. Furthermore, the farmers also mapped the procurement of seed and market for the crops they want to bring back.
Some women decided to start growing them through intercropping. In response, SEWA has provided the seeds, as well as biscuits prepared from forgotten crops.