APAARI was invited to participate in the 6th Global Forum of Leaders for Agricultural Science and Technology 2019 (GLAST), an initiative by Chinese Academy of Agricultural Sciences (CAAS) in collaboration with the Food and Agriculture Organization of the United Nations (FAO) and the CGIAR. Dr Ravi Khetarpal, Executive Secretary, APAARI, made a presentation on Biosecurity Issues and Challenges due to the Transboundary Movement of Crop Pests in Asia-Pacific. He also contributed to a panel discussion on Agricultural Player's Empowerment and Capacity Building and highlighted the role of APAARI with its ongoing activities with FAO on Agricultural Innovation System (AIS). Furthermore, he signed an agreement with Xueping Zhou, Director General of Institute of Plant Protection, Chinese Academy of Agricultural Sciences (IPP-CAAS), for an International Partnership for Cooperation on Transboundary Crop Pests Monitoring and Control (IPC-TCPMC).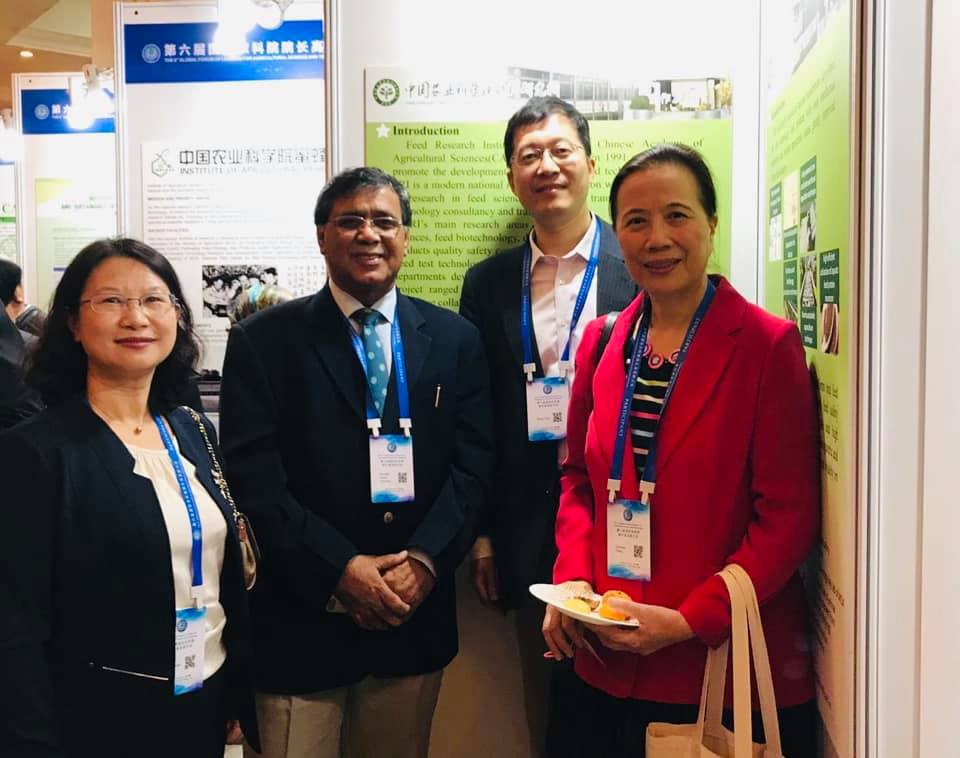 The forum was held on 12-14 November 2019 in Chengdu, China and with a theme on "Science and Technology for Green Development of Agriculture and Rural Areas".
"A Chengdu Declaration was signed at the end for commitments and partnerships in important areas of agricultural research, extension and development". GLAST 2019 was attended by more than 400 delegates from across the world.